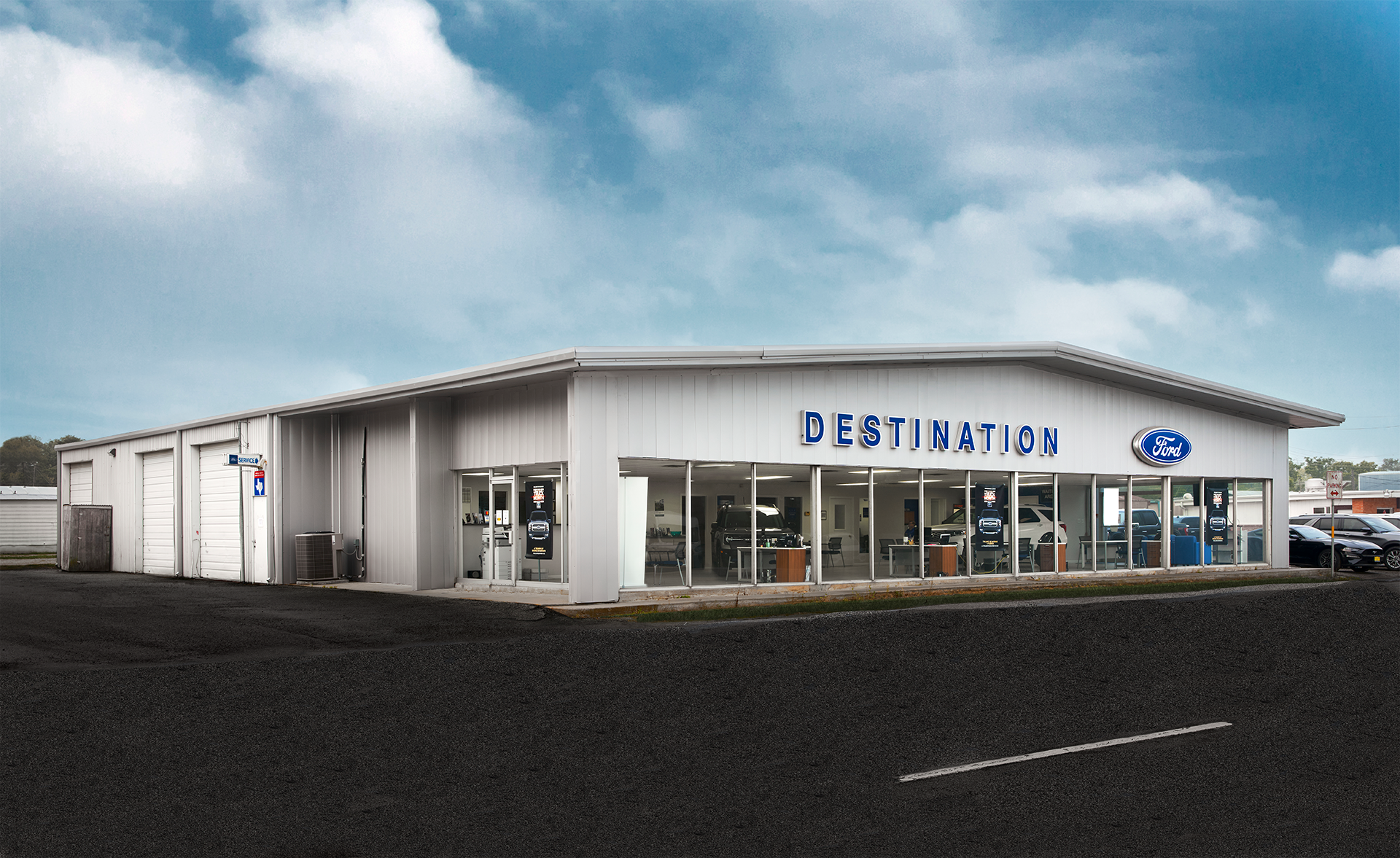 Destination Ford in East Bernard is Proud to Serve Drivers from Beasley, Rosenberg, Wharton and beyond.
At Destination Ford, we like to think of ourselves as more than just a place to get a great deal on Ford vehicles. We're a place where drivers from all over Beasley, Rosenberg and Wharton can turn to when they want first-rate, personalized customer service they can brag about to their friend. From assisting you with initial model research to helping keep your ride running like new with expert Ford service, we always put the customer first.
At Destination Ford, We're Proud to Guide You Through Every Step of Car Ownership
From the moment you first step into our showroom, we're committed to understanding your needs. If you're in the market for a new or used Ford, we'll make sure to match you with one that fits your style, so your only test driving a car that works for you. Our financing team, meanwhile, can make sure that your payment is one that fits your budget, while our parts and service centers work to ensure your next Ford F-150, Fusion, Explorer, Edge or Expedition is one that continues performing like new for years to come.
Close to Home in One Convenient Location
Make the trip from your home in Beasley, Rosenberg or Wharton to our East Bernard dealership and experience our unique brand of customer service for yourself. We're easy to get to, easy to work with, and we want to help you have a car-shopping, buying, and ownership experience unlike any you've ever had elsewhere. We invite you to visit us in person and let us impress you with our wide range of expertise on Ford vehicles, and our topnotch standards of customer service. We're happy to answer any questions you have and to help guide you through the entire experience.
Best Auto Dealers Near Me  | Car Dealers East Bernard