Welcome to Our Parts Department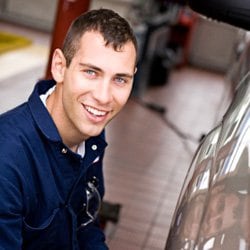 With Ford Parts, East Bernard Drivers Can Keep Their Car Running Like New
If your car, truck or SUV needs parts, Destination Ford is your source. We carry all genuine Ford parts and have a team of experts here who can assist you in finding the right ones you need, whether it's to install via service or to fulfill your DIY car project. Our parts team is here to help and make sure you get the right parts you need.
Discover Why Buying Your Parts from Destination Ford is the Way to Go
Having the parts that are designed to fit your exact Ford is the key to longevity, which these cars are known for providing. Our service team only uses the right products for the job, and never invest in aftermarket parts because they're not built to withstand the rigors of your car, truck or SUV. Instead, our team uses the parts that are designed to fit your exact model because nothing less will suffice.
Outfit Your Vehicle Today
The quickest way to get started customizing your Ford vehicle, is to take advantage of our easy-to-use, online order form. Fill out this request form and tell us exactly what you're looking for, and we'll get you on the right path. You can also stop by and visit us in person in East Bernard and let us answer any questions you might have and help you problem-solve exactly what tasks you need your new parts to accomplish and which parts you're looking for.